Latest News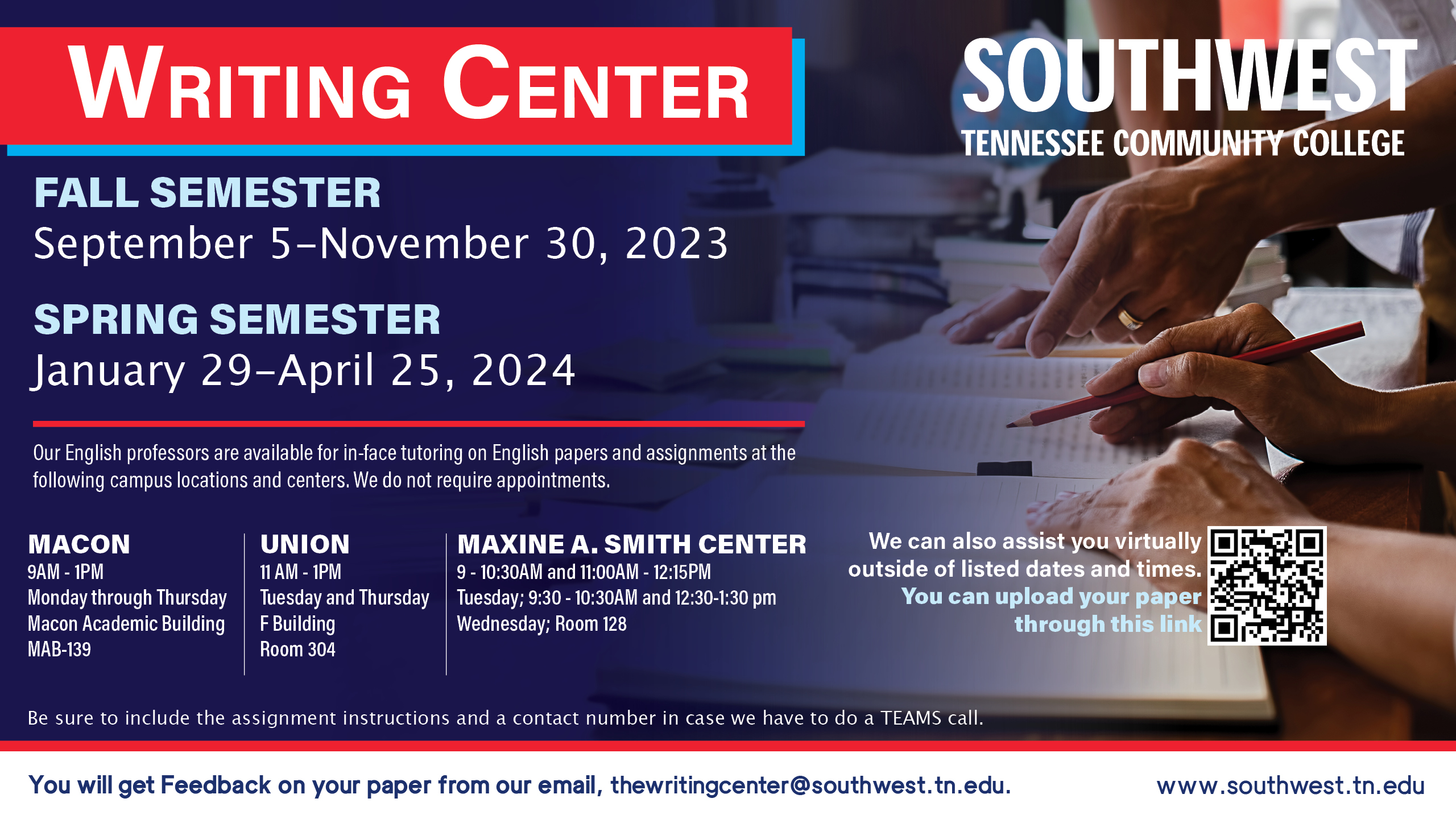 Help to hone your writing skills
The College's Writing Center is a place where students can get assistance with their written and oral assignments. The staff work with students not only to improve their writing projects but also to help them develop their abilities to be more effective writers. For more information, visit The Writing Center.
Special Events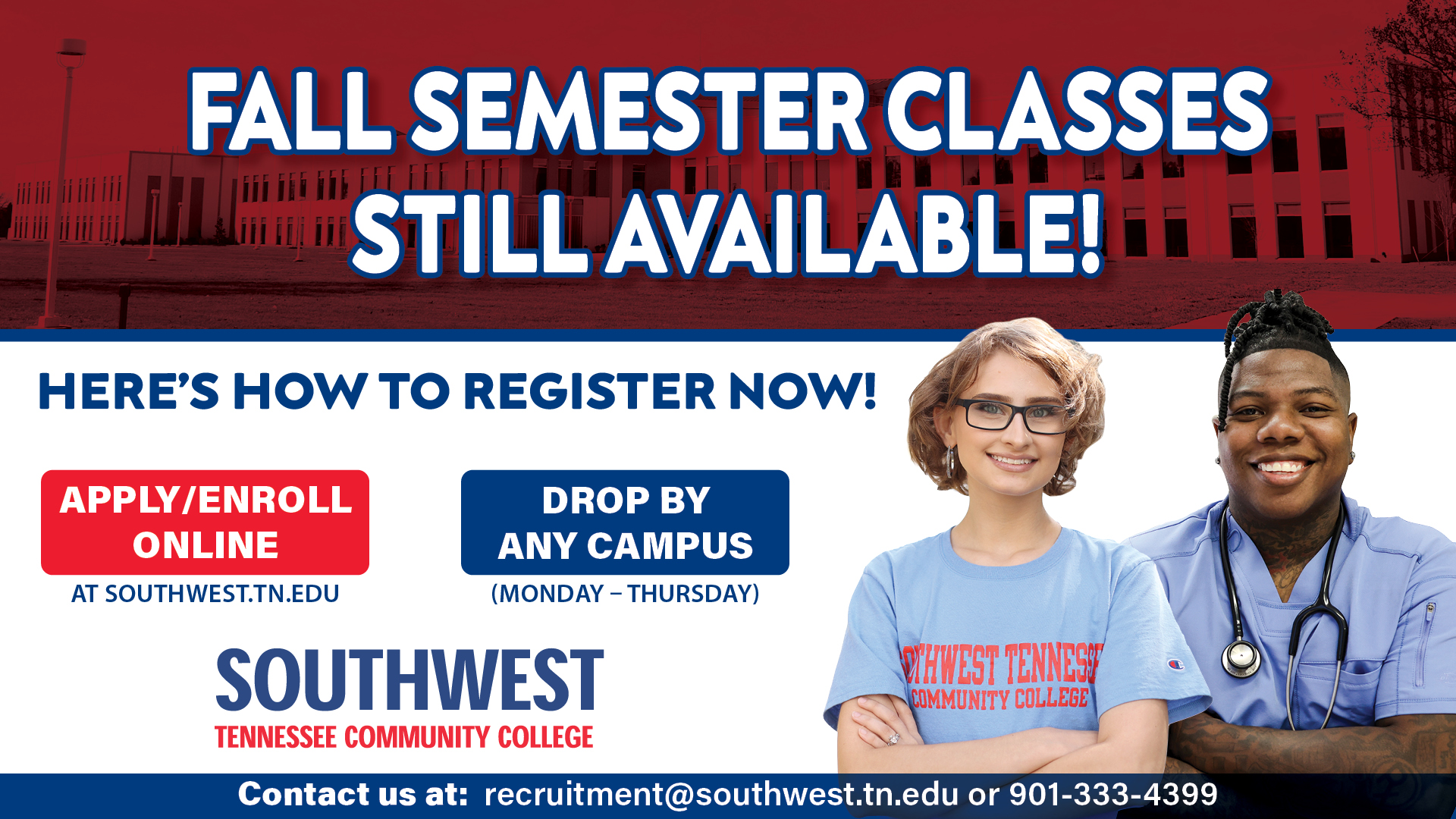 There's still time to register for fall classes!
Current and propsective students may still enroll in fall semester classes. Our seven-week Fall 2 Term starts Oct. 11. Register early for Term 2 through Oct. 10; late registraiton runs through Oct. 13. Drop by our campus locations Monday - Thursday to speak with an admissions specialist or academic advisor, or you can secure a virtual appointment on Fridays. Contact us at recruitment@southwest.tn.edu or 901-333-4399.
Why Southwest

7 Locations
take classes day, night or weekends on campus or online

More than 110 programs
to choose from, including degrees and certificates

Tuition-free
for eligible high school graduates and adult learners

98.5% job placement rate
with 91% working in their field of study

19:1
student to faculty ratio

Half the cost
Southwest tuition is half the cost of most state colleges and universities